This is a follow-up visit since last time Gammon Construction's senior management team met with some of our students in Beijing.
CEO of Gammon, Mr. Kelvin O'Brien met briefly with Prof. Wilson Lu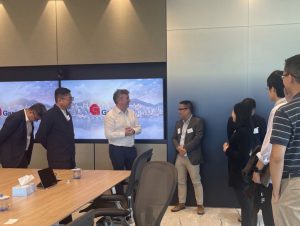 Then, the company arranged a well-plan tour and several talks about their R&D in BIM and smart construction technologies.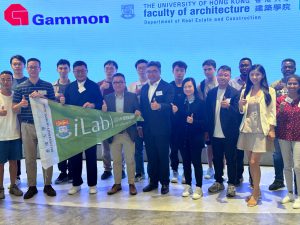 The visit also refreshed the good memory of research collaboration between the two parties on a few projects, e.g., i-Core in Tai Kwun, Safety Talk, and Smart Construction Objects in public housing projects. Both parties agreed to continue this R&D in the future.